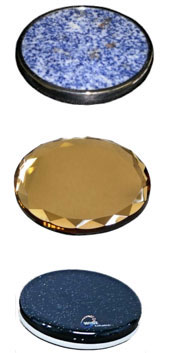 SmoothSpot
The Smooth Spot uses Magnetic Interference Cloud (M.I. Cloud™) technology to enhance wine, spirits and coffee.  In just 30 seconds, beverages with harsh or stringent flavor notes are transformed into smoother, more enjoyable refreshments.
Step 1:Place your glass or bottle on the Smooth Spot
Step 2:For wine and coffee, leave it for 30 seconds.
For liquor or spirits, leave it for 60 seconds
Step 3:Remove your glass or bottle from  the coaster.